Since 1947 Greaves has been a trusted supplier of electrical connectors to the electrical construction trades. Continually evolving and innovating, Greaves has contributed innovations such as USA insulated power distribution blocks, PT-FX Shoo-Pin and PT-R compression adapters, Jones rebar clamps, and FX compression lugs, just to name a few.
After its beginning in New York in 1947, the company moved to Connecticut in 1950 and to a site in Guilford, Connecticut in 1954. In 2007 Essex Products Group of Centerbrook, Connecticut acquired Greaves, and in 2008 relocated the factory to nearby Clinton, CT, and in 2016 all operations were moved to the headquarters in Centerbrook, CT. These relocations allowed consolidation for quick manufacturing, stocking, and customer service. As a full-line supplier, Greaves inventories over 4000 different items.
Over the years, Greaves added facilities and manufacturing capabilities to produce mechanical lugs and splices, compression lugs and splices and adapters, and numerous types of grounding clamps. With a variety of in-house metalworking and machining processes, and with extensive stocks of raw materials and finished products, Greaves can quickly supply both standard and special products. Greaves capabilities include designing custom products and modifying standard products for specific applications.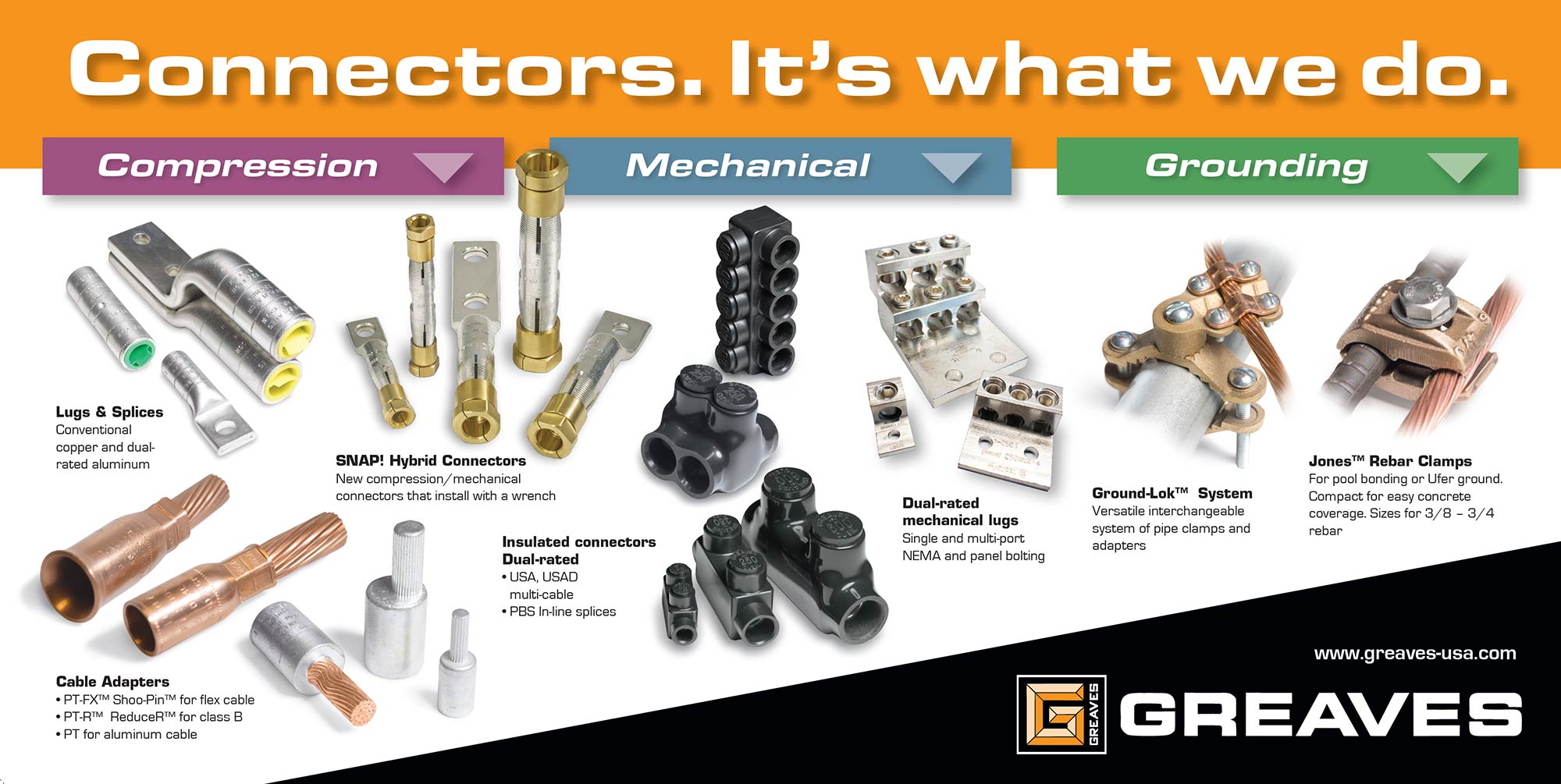 Downloads are password protected. To immediately obtain the manufacture downloads password, please send an email request to sales@glennassociatesinc.com.